All the health benefits of whole fruit
By enjoying Donath's whole fruit juice specialities, you are making a valuable contribution to a health-conscious diet.

In our whole fruit manufacturing process, we finely blend together all parts of the fruit suitable for consumption such as the pulp, the juice, seeds, pips and the peel of carefully selected fruits. The gentle and holistic manufacturing process retains and preserves all the naturally occurring fruit fibre [cellulose and pectin], natural vitamins, minerals as well as essential fatty acids and important bio-active phytochemicals.
Donath® was founded back in 1893 by Emil Donath in Laubegast near Dresden. Using the pasteurisation process, Emil Donath was able to produce and market the first non-alcoholic apple juice. As this juice was highly beneficial in terms of health, Donath® was sold by health food stores from the very beginning and has now been available for more than 100 years. The Donath® brand, and thus its entire fruit product range, has been owned by HÜBNER since 2012.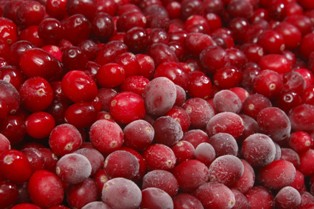 Carefully selected raw ingredients:
Carefully selected raw ingredients such as Canadian cranberries are flash frozen immediately after picking and then processed under deep freeze conditions.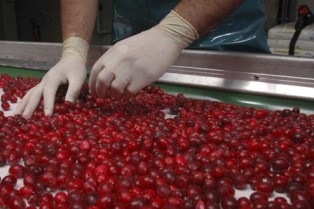 Two-step quality control:
Handpicked cranberries are sorted again before the blending process.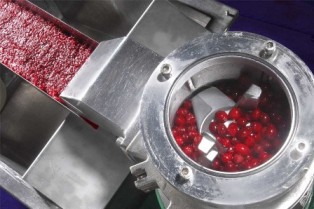 Gentle processing:
The fruits are blended ground in a stone mill in a two-step process.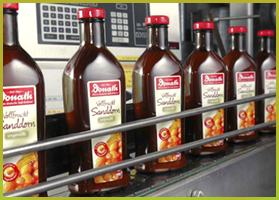 Gentle packaging:
Immediately after blending, the whole fruit is filled into bottles whilst still warm and then pasteurised to retain its nutrients.