Welcome to HÜBNER

Traditional manufacturer of innovative health products from the Black Forest
What could be a more fitting location for the production of natural medicines, medical products, dietary supplements and natural cosmetics than in the Black Forest? The HÜBNER headquarters are situated in Ehrenkirchen near Freiburg (in Breisgau) at the edge of the Southern Black Forest National Park, surrounded by vineyards.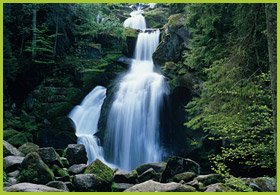 Our success story began in the early 1920s with the traditional product "TANNENBLUT®". This product, made of medicinal herbs with candied sugar and fir honey, helped to soothe respiratory illnesses sustained by textile workers in the dusty air of their workshops.
In 1936 the salesman Anton Hübner and his wife Klara, acquired the licence for the "TANNENBLUT®" natural remedy."TANNENBLUT® is one of the oldest herbal medicines against colds in Germany which is sold worldwide.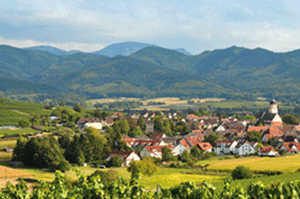 Our products are composed using both traditional recipes with tried and tested ingredients as well as the latest scientific findings. Today, highly-motivated employees maintain the continuity of our company as well as our philosophies on product and quality.
We work on new developments and improve existing products according to our maxim: "Tradition and innovation are combined in Ehrenkirchen". HÜBNER products combine quality, effectiveness and compatibility using nature's recipes, and are suitable for the whole family.