From Ehrenkirchen to the entire World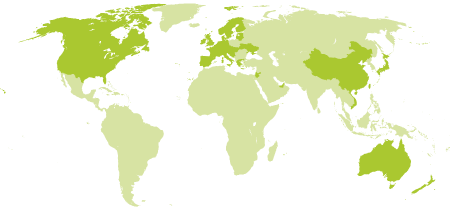 HÜBNER has a long export tradition. Certain products are exported to the present-day European Union countries as early as the 1960s. These initially included the Tannenblut® products, Hübner Iron VITAL®, Hübner Original Silicea® Balsam, as well as a cross-section of the entire product range.
Nowadays, HÜBNER serves a total of 38 international markets, and the company also has ambitious plans for growth in the coming years. With its Hübner Original Silicea® Balsam flagship product, HÜBNER is the world leader on the international market for the silicic acid gel product group.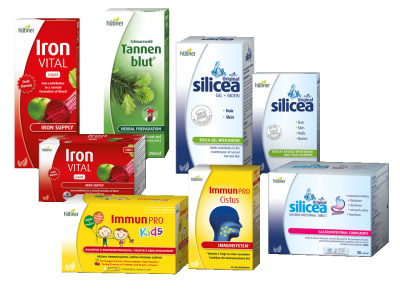 There are also numerous other HÜBNER products on the international market. The long-lasting business relationships, many of which have endured for several decades, testify not only to the high acceptance of the products in diverse countries, but also to the reliability of the HÜBNER company and the distribution partners in the countries as well as the faithfulness of its customers.